Colors of Minimal-Music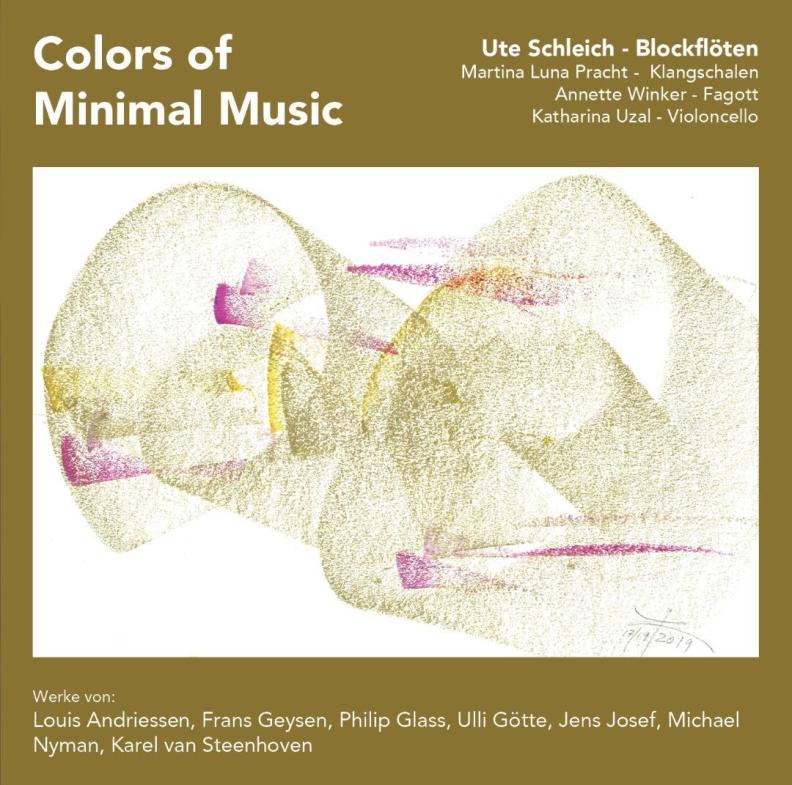 Here you can find compositions by Louis Andriessen, Frans Geysen, Philip Glass, Ulli Götte, Jens Josef, Michael Nyman und Karel van Steenhoven.
 Recorder solo, recorder and bassoon, recorder and violoncello, recorder and singing bells - these are the marvellous  instrumentations of this CD.
The performers: Ute Schleich -  Blockflöte,   Luna Martina Pracht -  Klangschalen,   Annette Winker -  Fagott,   Katharina Uzal - Violoncello
Possibilities to listen and get to know the pieces a bit you find below.
For further informations - the English Booklet - you can klick here: